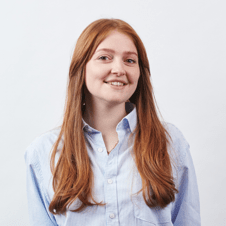 Daisy Catterall
Talent Acquisition Manager – Kernel Global
Hi! I'm Daisy and I'm Kernel's Talent Acquisition Manager. My role is to design and implement group-wide hiring strategies to help Kernel reach our ambitious growth plans.
A bit about me: I graduated from Queen Mary, University of London with a degree in English Literature back in 2017, jumped straight into recruitment, and never looked back!
My favourite thing about working in TA is following a candidate's career journey right from the initial steps, all the way to joining and becoming an integral part of the Kernel team.
We take our work seriously, but we don't take ourselves seriously! If this sounds like the kind of culture you'd enjoy, get in touch - we'd love to hear from you!